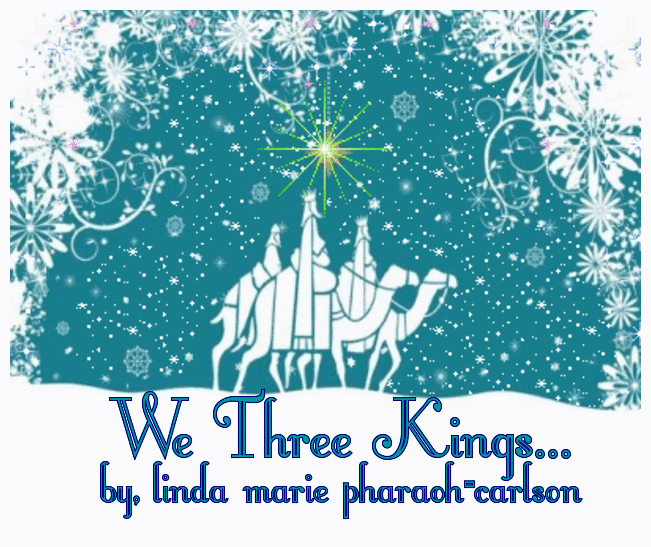 We Three Kings
by, linda marie pharaoh-carlson©, all rights reserved


What if there were no wisemen
on the earth?
To witness love
at it's very birth?
And what of Mary
who bore the child?
That came to us
so meek and mild?
No star to follow,
nor shepherds
watch by night...
where starlight revealed
His glory bright?
Would we notice?
Would we care?
Should the hope of
all man suddenly
not be there?
Oh, men of modern
theory dwell
upon fables and fairy tales
quickly to dispel...
the innocent truth that came
to earth
In a boy child's simple, noble birth.
And it's wisdom which fails the hearts
of men,
to not recognize hope freely offered them.
We look around us and clearly say,
there seem no wise men left
today.


...the fool has said in his heart, there is no God
Merry

Christmas
my good and wise friends

graphics by, LINGRAFS-linda marie pharaoh-carlson©...
do not copy without written permission
Quick Nav: