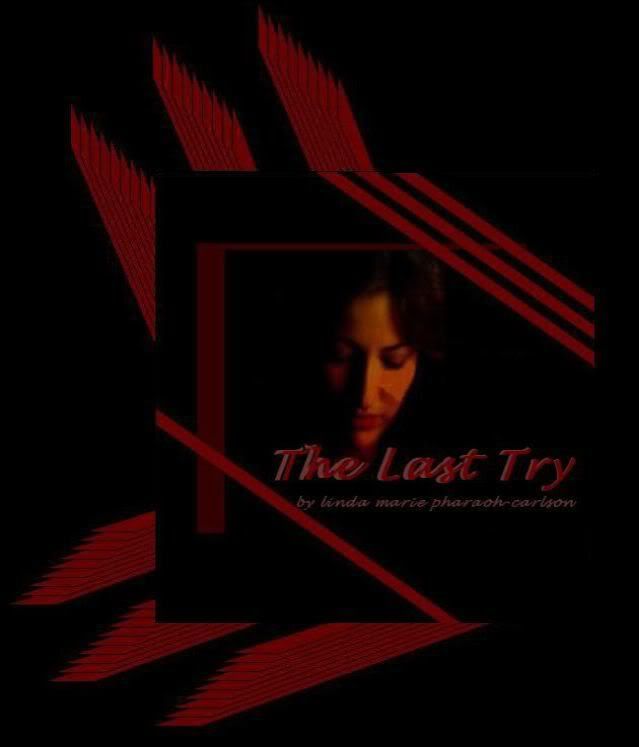 The Last Try
by: linda marie pharaoh-carlsonę copyright,
all rights reserved




The Last Try

She said, "I just want to move away from here"...
I said, "Well, how do you think that makes me feel"?
She said, "Well don't take it personally".
And I answered that there was no other way to "take it".


I said, "That really makes me feel bad."
She said, "Why do you feel that way"?
I told her that I feel I have no family,
She said that she was sick of hearing that.


I said, "I'd like more than just a quick phone call...
Every few weeks, with an 'I love you' tacked on the end of the
Conversation for good measure."
She said, "Well, I just won't say it anymore then."
I said, "I'd like a sister that I can do things with,
Be close to, have fun with..."
She said,
"I have a life to live...
and So do you.


I poured out my heart to her,

So she'd know how I feel.

She hung up the phone angry
and defensive,

As I quietly closed the door of my heart to her

For

the very

last

time.




You can reach Linda by clicking on the 'Expressions' click link and sending her an e-mail any time.
Graphics on this page were designed by linda specifically for this web site.
Please do not use them without written permission.

Quick Nav: