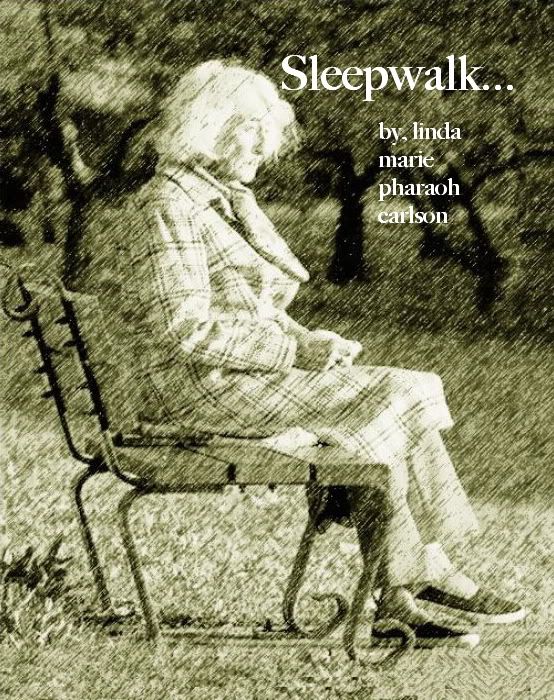 Sleepwalk...(an observation on Alzheimers)
by, Linda Marie Pharaoh-Carlson,copyright, all rights reserved




Gone again
on another sleep walk
in the middle of the day.
Is she out there in the woods
where sprites and faeries play?
Or perhaps she's sailing endlessly
upon a glassy sea...
no time for the bother of every day
or the likes of someone like me.
Her eyes are wide and open
to whatever her mind now holds.
This fantasy place only she can travel
in adventureland now unfolds.
Left behind are her dearest and best
those she holds most dear.
They live on in the current and now
as she moves far away from here.
Who can ever reach her?
In her land of far away?
Who can ever tell her...
that she's so loved each and every day?
For her ears are now atuned to a far
different melody.
And only glimpses of the past life lived
are the shadows that she'll see.
For she remembers her childhood days
her mom and dad and family all,
And her wide awake dream goes on and on
and she beckons to it's call.
So goodbye my fair and lovely
Perhaps we'll meet again one day.
Walking dream life together
in your land of far away.

Quick Nav:
Do not copy or reproduce any part of this page.
Graphics by Linda, made especially for
this poem. Please do not use them without prior
written permission.