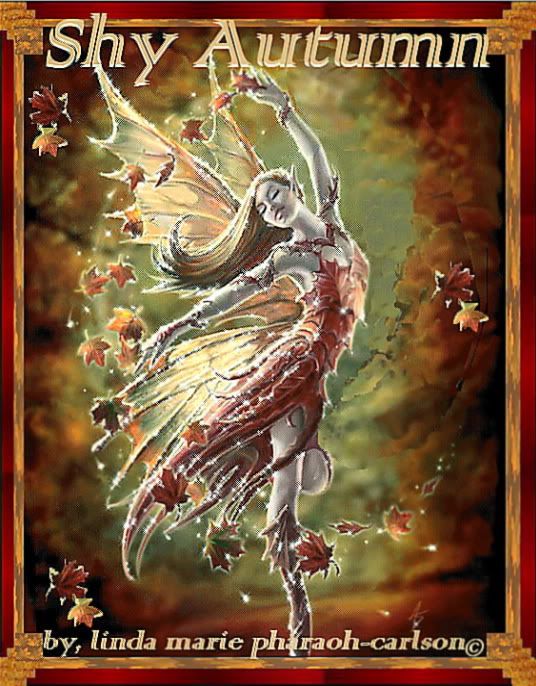 Shy Autumn
by Linda Marie Pharaoh-Carlson©copyright,
all rights reserved


Every lovely summer's end
awaits shy Autumn's beautiful beginnings.
Where flirtatious beckonings toward
a winter's glance, shan't go unnoticed.
She shakes and sheds her comely leaves in
an innocent taunt that beckons, "come hither"...
which melts cold winter's heart...
for just awhile.
And winter holds back his thunderous bluster for
but a short time, to see fair Autumn
revealed just a bit more.
And she dances within the meadows
and frolics down the hillsides
and hides amongst the leaf swirls blown
by a gentler kinder wind.
Until at last exhausted,
she lays down her head to rest.
And silently she'll sleep,
not knowing Winter's watch has covered
and wrapped her warm,
to safely keep underneath his
strong blankets of sparkling white.
To slumber then... until Springtime
paints her world and calls her awake
once again.
Blithe and lovely Autumn, do you wonder?
Could you be loved any more?

Quick Nav: