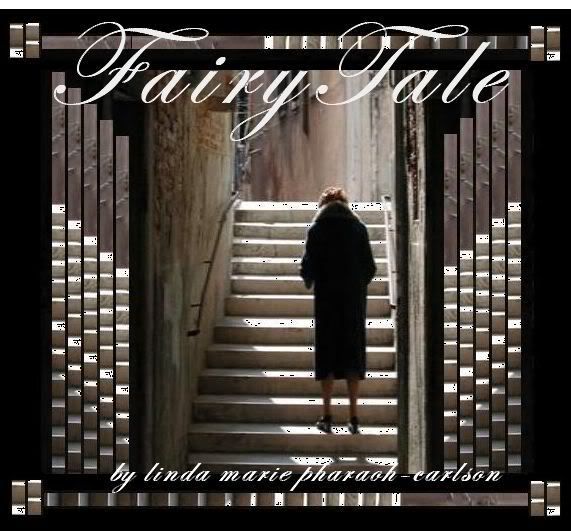 Fairy Tale
by, Linda Marie Pharaoh-Carlsonęcopyright, all rights reserved




Thoughts scattered as Dandelion tufts in the winds of a warm Spring day.
Time has sifted the ages and settled into lines and grooves
that marked the paths traveled upon a once fresh, smooth, silken face.
So many unanswered questions, now set adrift upon a dark troubled sea.
Out of time
Out of space
Out of purpose...out of place.
The chant drolls on in endless droning that only her ears hear.
And dull life is all too real to one who began a fairy princess.
And there are no kingdoms left to reign in,
No subjects loyal and true.
And glass slippers are broken and handsome rescuer's no longer pass her way.
Where ever did time scamper? That good life lived...so far gone.
Only vague memories of a woman no one really ever saw in life,
Slipped away from earth in a sigh.
Out of time
Out of space
Out of purpose...out of place.


Do not copy or reproduce any part of this page.
Graphics by Linda, made especially for
this poem. Please do not use them without prior
written permission.



Quick Nav: