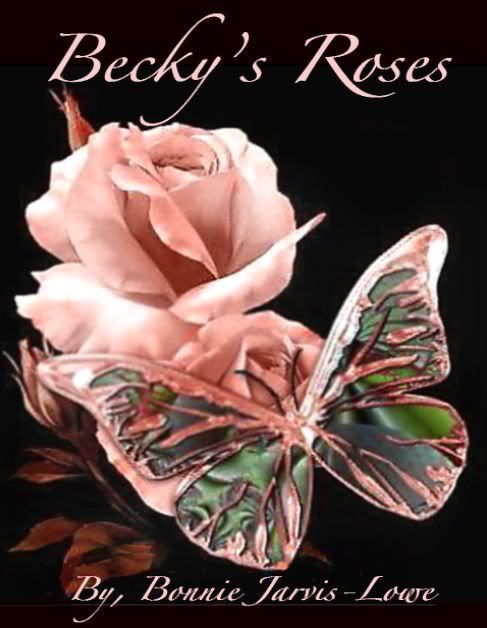 'Becky's Roses'
by Bonnie Jarvis-Lowe©copyright, all rights reserved



I picked up my cell phone hesitantly, seeing the look on my husband's face. He knew what I was expecting to hear, and the call confirmed what I instinctively knew. Becky was gone. Her pain was over.

So, that was that! I would never see her again. It was so difficult to believe, so hard to accept. We were the same age, 47, and I never dreamed I would lose her.

My mind wandered back to the first time we met at the school in our little community. At the time, our daughters were just in grade one or two, and we were there for a student concert. The second time we met was at a Brownie pack outing, then at mother and daughter Brownie dinner, and by then we had become good friends. Our paths seemed to cross constantly as we enjoyed outings with our girls. Before we knew it, the girls were off to university.




Becky had suffered the loss of her husband, Gary, just five years before her own death. She had cared for him, and even learned how to give him his pain injections. When he died, the community rallied around her, and she gradually found her way back. Her self-deprecating humor returned, and what a joy it was to see her laugh again.

But a big problem then presented itself. She had been a stay-at-home mom, one of the best around, but she had no formal training and now had to go job hunting to support the family. Education costs were expensive, as was running a household. But in no time Becky had a job as a clerk in a drugstore. She was in the workforce, getting her own paycheck, seeing people every day and touching lives in her special way. If you stopped at the drug store, Becky could always make a dull day seem brighter.



Life was just getting good for her again, the grief easing, and both of her girls doing well at the university, making their mother proud. Then it happened: Becky became ill overnight, so quickly that it would take your breath away to watch how fast she was deteriorating.



She was taken to the referral center in Halifax, where I went to visit her. I walked in the room just as she was coming back from having a CT scan. She looked at me and started to cry. "You know what it is, don't you?" she said through her tears. I assured her I didn't know, but her tears led me to believe it was not good. She had an inoperable tumor of the pancreas. She told me she would fight it, and fight it she did. With her chin up she struggled through the treatments; although, she was told, they were for comfort only. She continued her battle, smiled through her tears, and quietly kept her own council.

All of us in her circle of friends brought her books, food – anything she wanted, asked for, wished for, we tried to provide. She craved ice cream and her freezer was filled with it, causing her to laugh and announce an ice cream party! She wept and there was always one of us to hold the hand that had held so many others. But nothing could stop the downward process. My phone call was the news of her death, and only the tears were left. We drove onto the ferry to Newfoundland with heavy hearts that day. Later on that night, just before we reached Newfoundland, my husband walked toward me, looking like he was hesitant to tell me something. It had not been a good day.



Finally he said, "Princess Diana died tonight!" I felt like I was in a void, a black hole. How could this all be? I went to the TV, and sure enough, every news channel was covering the story. But Becky's death would not be covered by the media; she had no riches or fame, she did not dine at the Ritz, nor would she have wanted that kind of life. Her life was fun-filled, with times of pride and hopes, but also with times of loss and heartbreak. She enjoyed her family gatherings and the company of good friends. Her financial struggles made her appreciate every little bonus that came her way.

So yes, I grieved for Princess Diana as did the rest of the world, but before that beautiful princess died in France, so violently on that August day, a woman who was a princess in her own way died in a small rural hospital in beautiful Nova Scotia. I miss her so, and I think of her often. I recall her love of every type of rose ever grown. I have wild roses growing here by the sea in Newfoundland. I call them my "Becky Roses." In the month of August when the warm winds blow over the special rose bushes that were brought from the old country and I am now, five generations later, nurturing and finally getting to grow, their wonderful scent washes over me and I know that Becky is smiling. It is then I feel at peace with the world and realize the Universe is no doubt unfolding as should. I miss you Becky.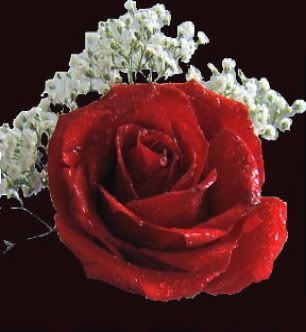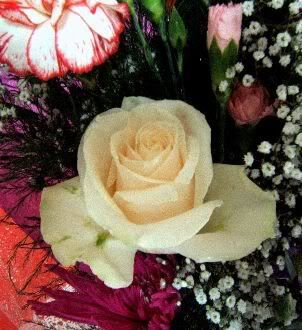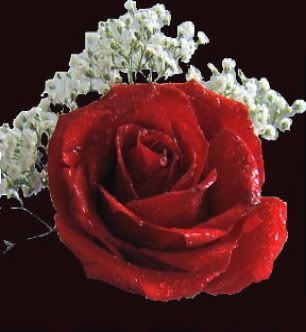 Libestraum



Bonnie Jarvis-Lowe,RN.Rtd.
88 Balbo Drive,
Clarenville, NL, Canada
A5A 4A8





Quick Nav: