CLICK HERE
for Newsletter Updates!
WRITERS BLOCK COMMUNITY
1. To fully participate in the Writers Block Community please register for a free membership account at:
Yuku.com
by clicking on the 'Register Now'text link you'll find there.
POETRY FORUM
---
OUR BOOK OF FAVORITES
Free DHTML scripts provided by
Dynamic Drive



Pick a page from our Book Of Favorites!

Just click on any page of the book to be transported to the story or poem of your choice.


---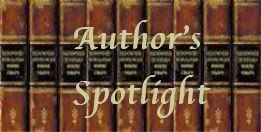 click the author's name to view their page

PLACES WORTH VISITING


Be A Novelist
Norma Jean Lutz Life-long author, writer, speaker, writing instructor. Where Novelists find support, education and encouragement

Writer Granny's Blog
A Blog Dedicated Solely to Writing, with Nancy Julien Kopp

Northwind
One of online's best! A Quarterly Review of the Best New Fiction, Non-Fiction and Poetry
We will gladly add other blogs, writing sites as we find them to recommend to you.

Send Us Your Recommendations



---
SUBMISSIONS
---
WRITERS BLOCK (WRITING COMMUNITY)

Join our community and freely post your poetry and short stories at will.





Quick Nav:





Important!

Refresh/Reload each new
page you go to at The WordSmith
to get the newly updated
pages with full graphics
video and sound!




GOT QUESTIONS?
Go here for the latest answers!


Northwind's Fall Contest
now open! Click for details.


Welcome!
This web site was first established in 1996 by Linda Marie Pharaoh Carlson. It is a showcase
for writers, both beginners and well seasoned alike, with which to publish their work.
We have grown through the years, as have our writers.Several have gone on to publish
their own books, and others have written for prestigious ezines, online publications, and book
anthologies such as the Chicken Soup For the Soul series of books. Her goal in establishing this site
was to help encourage writers of any age, and at any stage, in their craft.

Whether you are a beginner or have multiple writing triumphs under your belt, this is the place
for your work to be read and appreciated by a wide audience. And if you're here to read good things,
you will certainly find them in the stories and poetry that you'll find here. If you want to submit your work
for publishing consideration, click our GUIDELINES link to see what we're looking for. If you meet the criteria
we've set forth, click the 'Submissions' link in the side bar to the left of the page.
Thank you for stopping in to read today. We appreciate you.



Guidelines For Submissions

Please click the link to read this before submitting your material for publication, thank you.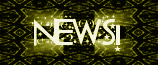 We celebrate with our writer, Nancy Julien Kopp, notified just this month
that her story, "Message In The Night," won second place in the People's Choice Awards
at Knowonder magazine for children, and her story, "The Body Beautiful" will be
in the new Chicken Soup book on Faith. To be released October 16th.
This will be her 13th story in a Chicken Soup book.
Congratulations Nancy!

And to Kathe Campbell and Ellie Braun Hailey who just within the last couple of months
have also had Chicken Soup Stories published! Good work and congratulations from your many admirers!

place your cursor over the rolling
text to stop it for easier reading
REGISTERED COPYRIGHT
GRAPHICS DISCLAIMER
Well, at long last we're back ! Hope you like the new look and that it will inspire you to contribute more of your wonderful writing! AND...be sure to check back, because in a matter of a couple of months from now, The WordSmith will be hosting it's very first - annual writing contest!- and you'll want to get the full scoop! So be sure you check back often! In the meantime, keep sending your poems and stories. Ya just never know, the whole contest COULD hinge on what's already being sent...??? [sneaky laugh here...] PLEASE get rid of all your old WordSmith bookmarks/favorites and replace them with the new urls to the place (or you will end up seeing the same old stuff as before!) If you've any trouble with page loads or viewing, just drop me a note at the Submissions link over in the left sidebar. And thanks for your patience and support of our writers through the years! Be seein ya!


Copyright 1996-2012, the WordSmith & Writers Block, All Rights Reserved.