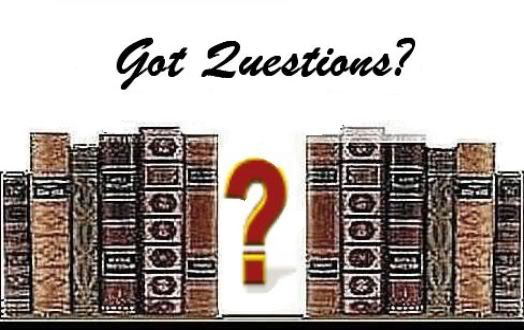 Do readers need to sign up for an account before they can have access to the stories?
Or is it just to have access to certain things?
---
In answer to your questions:

No one ever has to register for anything just to read us.

The WordSmith is a publishing web site.

Writers Block however, is the Interactive writing community that is associated with The WordSmith publishing web site, and is a message board for writers, which consists of various writing forums where writers can post their own material anytime.

The two are on (and hosted by) completely different servers.

If a person wants to be a part of the MESSAGE BOARD writing community (similar to a blog, or face book, or any other social media outlet), where you post your own poetry, stories, chat, etc... that is hosted at yuku.com called WRITERS BLOCK, you do have to register for a free account with your name and by creating a password, at yuku.com.

Writers Block Writing Community is associated with The WordSmith, and is a place writers can go to join (for free), so that they may get their work "out there" to the public by copying and pasting or writing their stories and poetry right there in the writing community...thereby publishing their own things in their own time, at their own convenience, in a safe and (registered with the U.S. Copyright Office) COPYRIGHTED environment!

Material you place in Writers Block Writing Community may be recommended for publication on The WordSmith web site by readers and or by the editor, as well. If there's something from the writing community we like, it may end up being formatted for publication on The WordSmith Web Site.

Writers Block Writing Community also affords authors/writers a place to just relax and "hang out" with other writers and those who enjoy reading... or to offer helpful writing advice/information, much in the way you do in your blog, "talk" to one another, put up special announcements/personal news to share, offer tutorials, classes, fun and creative writing challenges, a chance to meet and make friends, and much more. You can also copy and paste your blog column articles there anytime you wish. You can even ask for your own special forum and one will be especially designed for you.

If for instance, Kathe wished to have her own writing forum, she'd need only post her request for one. She could call it whatever she wished and we would even design it to match her spotlight page if she so desired. The reason yuku requires registration is to protect those who wish to be members, from spammers, hackers and robots, and phishing schemes etc. It is for your own protection and is a safeguard to protect all of it's registered members.

I have had a writing community with these ppl for eighteen years now with not ONE bad incident. It is a perfectly safe online environment to join and have a wonderful experience, knowing that all the safeguards are in place.

And remember, that both, The WordSmith Web Site AND Writers Block writing community, fall under the registered copyright I own and that is filed with the U.S. Copyright Office.

No one will be hacked, spliced or diced by joining yuku.com and the writing community associated with The WordSmith Web Site known as Writers Block. Again, two separate places altogether.

Joining Writers Block writing community is not a prerequisite of being a part of The WordSmith and vice-versa, in any way. If you wish to have your material published on The WordSmith, you will need to submit your material via the provided submissions link on the web site. If you wish to start posting your material today, you only need to register at yuku and begin.

Writers Block Writing Community is just there for anyone who wants to take advantage of the perks that being part of a writing community offers, and to begin to have their material out to the general public immediately.

I hope this clears that up for you.

Sincerely, linda


All of you, enjoy the rest of your summer days and stay cool!...




Submit your own poems or stories, your questions, or comments. Just click on the Expressions button link!
Remember to place Story/Poetry/Question Submission in the Title Bar of your email.




The WordSmith NEW Home Page

The WordSmith Index Page 2






Thanks for your interest and your support of our writers!





Quick Nav:








*
*
*
*
*
*
*